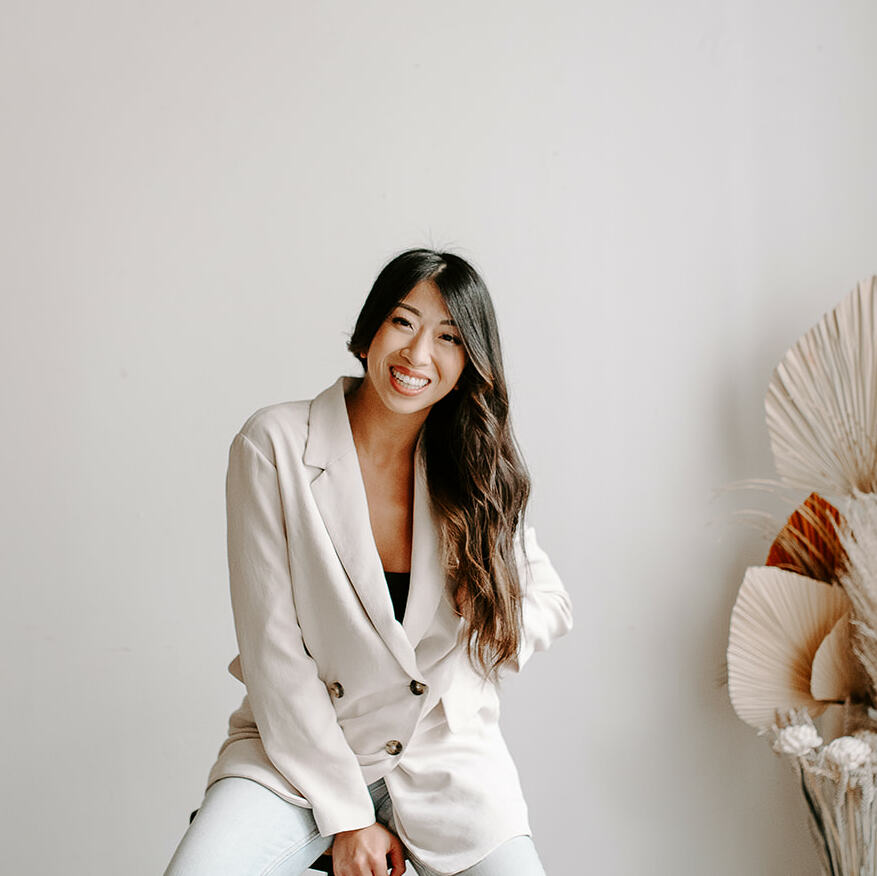 Manifestation Coach
Energy Healing, Human Design, Life Coaching, Meditation, Reiki, Psycho-Spiritual Coaching, Transition Coaching
Location: Vancouver, BC, Canada
Languages: Cantonese, English, Vietnamese
Experience: 2-5 years
Accepts Insurance: No
About Me
Manifestation begins with creating conscious awareness of your thoughts, feelings and actions. I specialize in working with clients to create a deep level of awareness with clients on their desires and programmings to help create shifts and changes in their life. I use principles from the law of attraction, universal laws, human design and energy healing to help my clients achieve their personal goals and desires. We work through beliefs, programmings and consciousness to create results.

Learn more about me https://www.thismustbeit.ca/
Healing Approach
I work with clients to understand their soul energetic blueprint to find alignment, work with universal laws and energy balancing to create the desires they are seeking.

My approach is deep spiritual analysis followed by mindset work to shift paradigms to create new results.
Education & Certification
Education: Bachelors Degree in Human Resources, Proctor Gallagher Consultant
Certification: Reiki Level 2
Professional Membership
Services
3 Pack of Spiritual Coaching
Details
Conscious creation coaching in a holistic approach for self discovery to create energetic alignment in areas of your personal life or business. I use modalities such human design and energetics to shift you into alignment.
Inner Truth Reading - IChing
Details
Are you looking to ask a question, set an intention and understand the change you will be undergoing.

The IChing reading is one of the oldest ancient divinations (similar to Tarot or Palm Reading) to have a clearer understanding of our future intentions, decisions or changes. It basically taps into your intuition to read your subconscious mind (your feeling mind) through your vibration and energy.

To simplify, we are going to understand how you currently feel and determine your predicted future. One thing to remember in this process is we always have free will on how we interpret the information and how we use - in short we always have the ability to change our future.

Along with the IChing I will rely it with your Human Design Chart. We will dive into your energetic soul blueprint.


This is a 12 week transformation program focused on conscious creation in a holistic approach for self discovery to create energetic alignment to create success in life and business.

We will dive into the principles of creation, universal laws, energetics and alignment.

Discover the person you were born to be and create soul aligned success, fulfillment and prosperity.

Discover human design and unlock your human potential.

This program is for soul-led entrepreneurs, entrepreneurs and those who want to go into business for themselves.

It's time to ditch the doing and decide to be. Become which you want to attract.



4 pillars of focus for self actualization

Self Awareness

Build the habit of connecting to yourself. Visualization and connection.

Self Love

Focus on you and how to bring the version of yourself

Self Development

Grow into the person you are meant to be.

Self Actualization / Realization

Allow and open yourself up to create and receive the life you dream of